Despite the continued sharp decline in CD sales and doomsday predictions about the imminent end of physical retail, local record stores can still play a key role in establishing indie artists and music scenes.
It's how many bands got their start: If someone at a local store likes a new album, they'll recommend it to their customers. Even in this age of file-sharing and digital downloads, it's the kind of endorsement that any act craves.
Mike Worthington knows the value of word-of-mouth promotion to underground music. The music industry veteran is head of sales, international and radio promotion for Tommy Boy Entertainment. He also manages artist-owned labels by veteran acts like Tesla and World Party. Worthington shares his thoughts on how emerging bands and labels can work with independent retailers to their mutual advantage.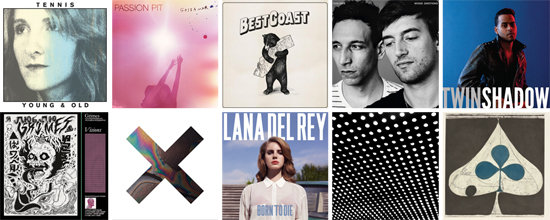 (1) KNOW WHERE PHYSICAL DEMAND STARTS
The fact that you record and manufacture an album does not necessarily make it a good with market value that a retailer will make room for in his store. For a band starting out, I consider venue sales to be the equivalent of a traveling indie record store–if you can first get people at your show to buy your CD, then the next phase is getting people to buy your CD at a local indie retailer. You can easily load up the digital storefronts, while you build consumer demand in your local market through shows, venue sales and the word-of-mouth they generate.
(2) COURT CONSIGNMENT
Retailers that are highly engaged with their local music scenes, like Newbury Comics in New England, have had consignment programs with bands for years. This means you give the store a certain number of CDs and you get paid as they're sold. Become friendly with your local store, find out who the buyer and marketing people are, work out a consignment deal and then work on building demand: You can get all of your family members to buy out a store's stock, but you don't want the next batch to sit on the shelves.
(3) GIVE TO GET
The best retailer-artist relationship is one in which each side has genuine enthusiasm for the other. For example, the Record Exchange in Boise, Idaho, reached out to us because they love our band Plushgun. So we totally followed up–sent them buttons for a gift with purchase, a signed poster for the store display. Now we're planning the tour for July, and Boise is on the schedule, so we'll consider bringing the band by the store, or we might offer a bunch of tickets to the show for the store to give away.
The next phase is that we're looking to all the retailers like Record Exchange who have supported the band early, and we're putting their logos and links on Plushgun's MySpace page, which we expect to have a million hits per month by the end of the summer, doing a whole "Plushgun hearts indie retail" kind of thing. It's just another way to drive home the concept of how important these stores and their communities are to the band's success.
(4) MAKE IT SPECIAL
If your music is really special to you, then it's up to you to make it really special to your potential fan base. So whether you're a small band that will only release locally or a band with a larger base, consider making your local release (or core release) something deluxe and limited, available only through your local indie retailer. Interesting packaging that's numbered for a limited run, unique local posters, rare tracks–some incentive so that anyone who takes the plunge feels like they're a first adopter, part of the inside-the-rope team.
(5) WEIGH THE COSTS AND BENEFITS
Just as you don't want to invest in manufacturing far more albums than you can sell, you want to carefully weigh your optimal level of retail promotion. Are we meaningful enough to do an in-store appearance? Have we built enough of a relationship with this store to ask to do such-and-such with our upcoming album? Finally, determine if you've achieved a level of success at the indie retail level to reach out to a small, hip indie distributor like Junketboy, of which [indie rapper/comedian] MC Chris and I are big fans. Good luck!
by MIKE WORTHINGTON, TOMMY BOY ENTERTAINMENT
Nagy, Evie